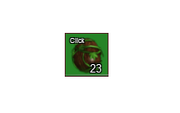 Planting Egg
Edit
After getting the egg, there is a black door in the Jungle (the place where you get Pabumon at) and in there is a farm with a small cave, containing a fireplace in it (theres a trading station there). In the grass, there are certain brown field containing six squares each. Get a step behind one of the brown spots then open your inventory. In your inventory, you will see in the place where the egg is at with a corner that says "click here", which is where you have to click to drop the egg. When you click it, the egg will drop one or two steps to the front of your character. Make sure it landed on a brown spot.
Egg Results
Edit
The egg will lay in the brown spot. All you have to do is wait, wait, and wait. you have to be patient. After a while, it will look like a fruit with a plant growing in it. This is like a checkpoint. After waiting and waiting, a sparkly plant will grow. This is the final step. The results will vary due to the color of the sparkles.
Red Sparkle = Nothing
Blue Sparkle = More eggs
Green Sparkle =You got Nyokimon
Nyokimon only gets to it's rookie phase, which is Palmon, but Palmon is very strong for a rookie, and stands a chance against certain champions like Greymon.
Digivolution
Edit
Nyokimon
lvl 16 > Tanemon
lvl 25 > Palmon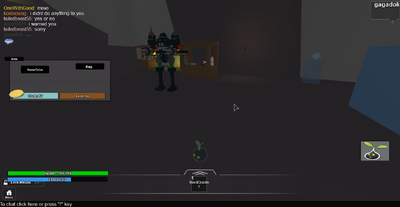 206
Seedcracker - No Damage
Description:
Edit
Invisible moving ball with sparkles.
Digivolution:
Edit
Tanemon lvl 16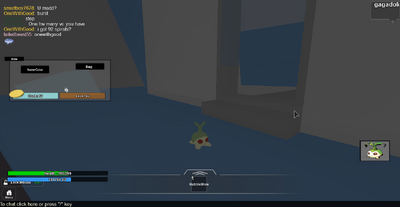 308
Bubbles blow - Does 1-20 Damage (Range)
Description:
Edit
Its a green seed
Digivolution:
Edit
Palmon lvl 24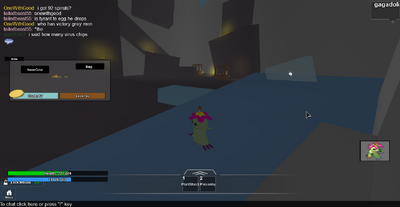 449
PlantShock - Does 15-60 Damage
PoisonIvy - Does 50 Damage
Description:
Edit
Palmon its green with a flower on your head,purple nails,and have long arms.
Digivolution:
Edit
NONE